Glamping Essentials is MORE than a camping box.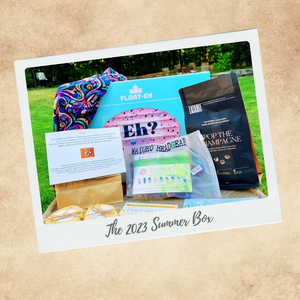 We are here to help make your cottage, camping, and outdoor experiences even more enjoyable than ever before.
Click here for more info
Have someone on your list that's hard to buy for? Try one of these:
---
Order the Glamping Box series to make memories with your friends and family that will last a lifetime!
In each Glamping Essentials Box you will find find the perfect combination of items to use and items to keep for many glamping adventures to come. Items in each box are carefully curated to support maintaining positive social connections, planning amazing outdoor experiences, and finding that balanced lifestyle we all need to be our best selves.
In 2024, you can expect to find 4-6 stylish and functional camping and cottage items in each box, like campy drinkware, lux beauty products, games and activities, helpful fire starters, natural insect repellents, and your favourite snacks. We also include bonus items like drink recipes, stickers, and surprises and everything is from Canadian suppliers, emphasizing small businesses wherever possible.
From snacks to sunscreen, our Glamping Boxes will have you making memories all year long.
The fun just keeps on coming!
The 2024 Season includes four boxes being shipped in May, July, September and December to ensure you have everything you need for each fabulous camp & cottage season.
More Info & Order Here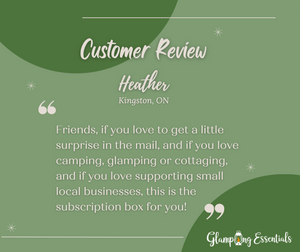 Canadian products to up your camping & cottage game.
Glamp (verb): to camp in style, comfort and/or luxury while still experiencing the great outdoors; to go glamping - Urban Dictionary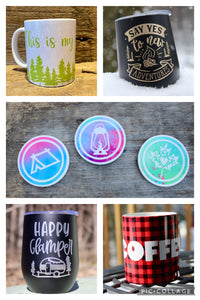 Drinkware! Tote Bags! Mugs! Coasters! and MORE Glamping Essentials!
Take a look here to customize other Glamping Essentials or grab a Glampy Gift Card. Check back often as MORE Glamping Essentials are added all the time!
Shop Essentials
NEW! Gift Boxes
The perfect gift for the cottage or campsite host, a Birthday, an Anniversary, or any other thoughtful gesture, these gift boxes are just that - perfect for any occasion! No need to wait for a subscription box shipping date - order your custom box here and we'll ship it when you need it.
More Info & Order here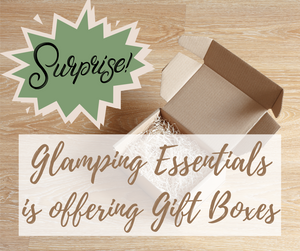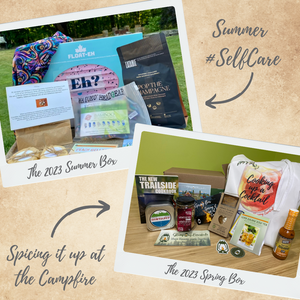 Seasonal Glamping Boxes
Our Glamping Essentials Boxes are here! Join the subscription with recurring payments, or try us out one box at a time. We're happy when you're happy.
more info & Order here
Who is Glamping Essentials?
Started in Kingston, Ontario, by a Nurse/Wife/Mother, pandemic burn-out survivor, who loves glamping and wanted to subscribe to a monthly box of goodies as a treat for herself. Finding no options that supported small, independent, Canadian businesses, she took it upon herself to make it happen, in hopes of bringing a smile to Glampers across the country.
With the support of her husband, children and camping BFFs, Glamping Essentials fills her soul with happiness.
Glamp on fellow Glampers!
Connect with Us